If a dog has bitten you, you may not realize how common an occurrence that is. It has been estimated that some 4.5 million people a year suffer from a dog attack or bite in the United States alone. However, this large number brings no consolation to anyone who has gone through this traumatic experience. According to Illinois law, you must consider filing a dog bite claim against the dog's owner if this has happened to you. 
Whether you, your child or a loved one suffered dog bite injuries, it is of primary importance to see the injured victim's health. Dogs carry rabies and other diseases that can be passed on to whomever they bite. Get the victim to a medical facility as soon as possible. Also, it has been widely recognized that animal bites are traumatic events. As such, they can leave emotional scars on the victim that can be with them for years.
At Mike Agruss Law, our Chicago dog bite attorney has been working with victims of dog bites for many years and has the expertise you need to recover compensation from the party responsible for the injury through a premises liability claim. Call us for a free consultation regarding a possible dog bite lawsuit. We will listen closely to your dog attack story and help you get the money you deserve. At Mike Agruss Law, our personal injury lawyers pride ourselves on always putting people first when it comes to dog bite claims. Give us a call today.
Consequences of a Chicago Dog Bite Injury
Being bitten by a dog is a shocking experience. After the initial shock of an Illinois dog bite, the victim may suffer different effects, from physical, to psychological or emotional ones. Some may quickly fade, while others may impact not only the way you look but your entire approach to life.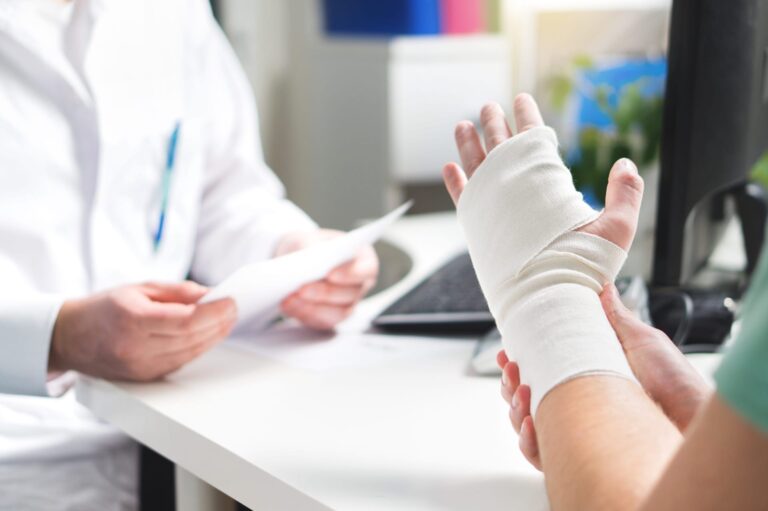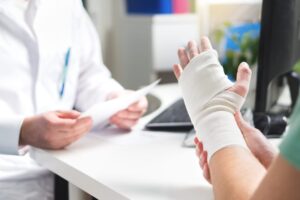 Here are some of the consequences of being bitten by a dog:
You may be left with scars or disfigurement. This can damage your self-worth and self-esteem.

You may develop an intense fear of dogs that may never completely disappear.

You may fear going out, even as far as your mailbox, for fear of dog bite attacks.

You may constantly relieve the incident in your mind, thus suffering from extreme anxiety and stress.

The traumatic impact of an animal bite can originate PTSD in any victim, to the point where it interferes with your daily life.

If your child suffered a dangerous dog bite, the traumatic impact may not only apply to them but also to you if you witnessed the dog bite incidents.
Dog Bites and Children
If adults suffer greatly from an animal bite, it is easy to understand that a child will suffer even more. They are smaller and know they are more vulnerable, and their size may have them seeing the dog as a much fiercer creature. One that would not be a match for them.
Additionally, in dog bite cases, children might find it challenging to communicate their feelings and thoughts. After being attacked by a dog, they may even display emotional distress and become withdrawn after noticing how upset their parents or caretakers become every time the incident is brought up. They may choose not to talk about the bite anymore, but that will not mean that they are over what happened. On the contrary, they may just be suffering in silence. Over time, they may live with high levels of stress, anxiety, fear, or even PTSD, leaving you with a pile of medical bills.
The psychological burden of an unresolved dog bite victim trauma can carry long-term consequences for a child, also interfering with their normal development. If you are responsible for the care of a child who has suffered an animal bite, make sure they receive the proper medical attention for their serious injury and be especially mindful of symptoms such as:
Sleep disturbances

Nightmares

Inability to fall asleep

Crying bouts with no particular motive

Anger

Silence and refusal to speak

Bedwetting

Extreme need to cling to their parents
Illinois Dog Bite Laws Regarding Serious Injuries
Filing a dog bite injury claim is what you need to do in order to obtain compensation to cover your medical expenses, loss of income, pain and suffering, and other damages caused by the incident. Your medical bills might be extensive, and you may seek to cover your losses, including all doctor's visits, treatments, therapies, and even reconstructive surgery when needed.
Understanding the Law
The law in Illinois regarding animal bites is controlled by strict liability. This means that any animal that attacks or attempts to attack a person without provocation or cause, makes the animal's owner liable in civil damages for the full amount of the injury.
Seeking Damages After a Dog-Related Incident
The most important law for anyone seeking damages after an animal bite or attack in Chicago is the Illinois animal control act. This act is not meant to impose strict liability on dog owners for all injuries caused by their animals, except those intentionally provoked. It was drawn to eliminate any inquiry into subjective considerations and states that in order to recover under this statute, the plaintiff must prove four elements:
That a dog owned by the defendant caused the injury.

That there was no provocation.

That the plaintiff was behaving peacefully.

That the plaintiff had a lawful right to be in that place at that time.
Since, at first glance, this law seems to be too complicated, you must talk to your Mike Agruss Law dog bite lawyer and get all your questions answered, and your legal rights explained.
Filing Dog Bite Lawsuits
When the time comes for victims of animal bites or attacks to file dog bite injury claims, the legal team at Agruss is ready to represent you. We are familiar with all aspects of dog bite law and will work tirelessly with you to help you obtain the compensation you need to cover your damages. Give us a call today to get started.